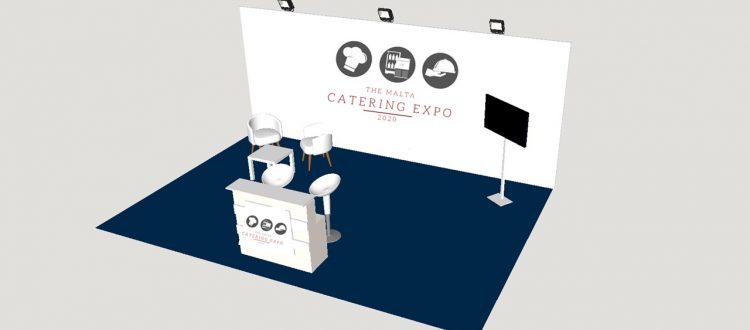 These are 24sqm stands (6m x 4m) that are behind the competition kitchens, however placed in the running centre to enable cooking possibility, together with running water and drains.
The stand area is placed behind the Gold package stands
Every stand is 24sqm in size – 6m width and 4m depth. The stand is also ensured a minimum of 2m corridor between adjacent stands, with the back resting against a low central platform. Services such as water supply, drains and electricity needs are included in the price. There would be a surcharge should 3-phase supply be needed.
Rate for the floorspace for the duration of the 4 days is €1,284 excl. Vat
MFCC could offer you tailor made stand design and fittings to suit your budget, including truss works, lighting and printing services. Please contact gunther.decesare@mfcc.com.mt for a custom works quotation.